Carrot cake...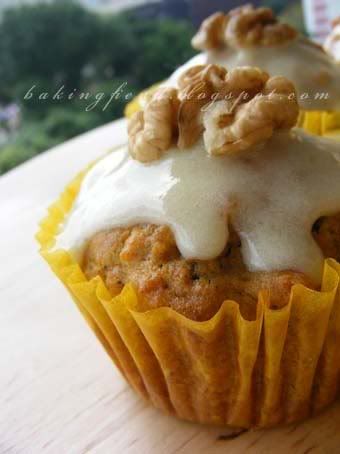 The chinese have their own versions of carrot cake, which is steamed instead of baked. In fact, I did not have a taste of the version other than the chinese one till I was a teenager! And for my mom, she had not tasted one before in her life! (until now

:)

)
So it has sort of became a "mission" of mine to introduce her to it. I was free this morning to do some baking and carrot cake came into my mind. So i got to work on it....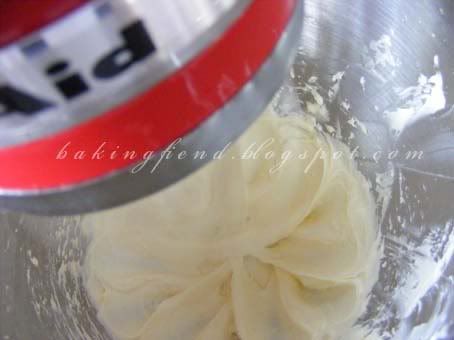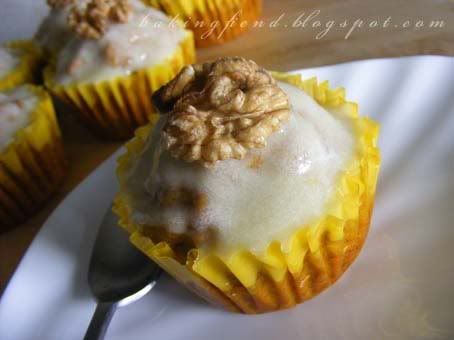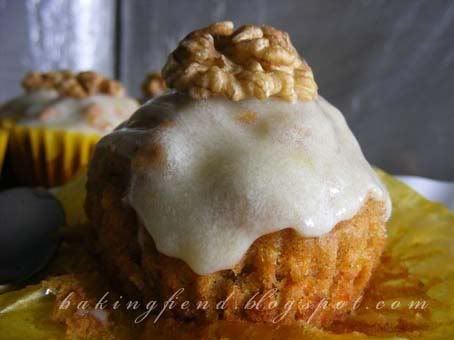 The verdict? Mom loves it!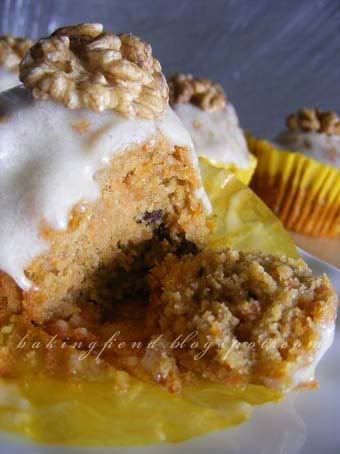 Lisa asked for the recipe of this cake... so here it is :
For the carrot cake
What you need
250ml vegetable oil

150g brown sugar

3 eggs

500g coarsely grated carrot

120g coarsely chopped walnuts

375g self raising flour

1/2 tsp bicarbonate of soda

2 tsp mixed spice
What to do
Preheat oven to 180 degrees C.

Grease a 9" x 9" pan and line with baking paper.

Sift the flour, bicarbonate of soda and mixed spice together in a bowl.

Whisk eggs and sugar on medium till thick and creamy.

Fold in the oil lightly. Do not stir for too long as it will deflate the air bubbles.

Fold in the carrot and the walnuts.

Add in the dry ingredients. I added it in in 4 parts.

Pour mixture into the pan and bake for about 1hr or till cooked. Test using skewer. If the top is browning too fast, cover it loosely with foil.

Stand cake in pan for 5 minutes before turning onto wire rack. Turn cake top-side up to cool.
NOTE : If baking in cupcakes, bake for only 40mins.
Lemon Cream Cheese Frosting
What you need
30g butter
80g cream cheese
lemon zest from 1 lemon
120g icing sugar
What to do
Cream butter, cream cheese and lemon zest till light and fluffy.
Gradually add in the icing sugar.
Cream till smooth.
Labels: Cakes