nutcase....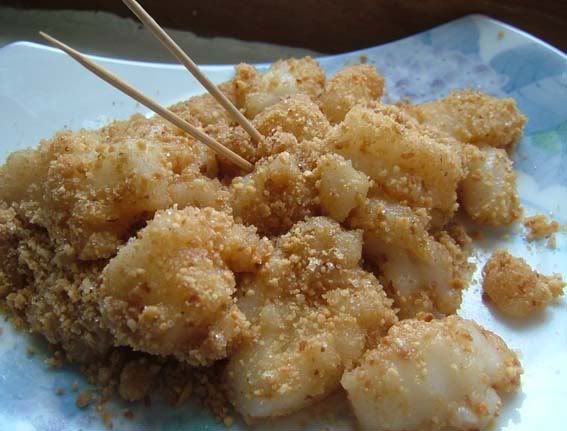 Tried making muah chee for afternoon tea.
What you need :
250gm glutinuous rice flour

200ml water
What to do :
Add water to glutinuous rice flour and mix well.

Grease the container to be used for steaming with peanut oil.

Steam for 35mins.

When cooked, cut cooked dough into small pieces and roll in powdered peanuts and sugar. Add sesame seeds if u like.
Fion, if you're reading this, pls halve this recipe... the above is too much even for the 4 of us at home.
Labels: Cooking